We all desire some degree of control in our lives because it makes us feel good and in charge of things. However, controlling behavior can quickly slide into annoying or downright abusive behavior. Controlling behavior makes others feel embarrassed, violated, and inferior.
Controlling people either have a fear of losing control or they're hooked to overpowering others and having their way around. Whatever the reason, controlling behavior almost always puts others off because people like autonomy.
Aspects of a controlling personality
There are two main aspects of controlling behavior:
Controlling yourself
Controlling others
While it's great to control yourself and your life, it's possible to overdo it. Having unrealistic control expectations from yourself can negatively impact your mental well-being. A good amount of self-control is desirable but if you're obsessed with controlling every little detail of your life, it starts to become unhealthy.
On the other hand, controlling others will likely get you labeled a 'control freak'. Of course, in some situations, you have to control others. For instance, if you're a parent of a small kid or if you're a boss.
Even in adult relationships, some degree of control is desirable. But do it too much and you risk slipping into the zone of toxic control. Thus, you should strive to maintain a healthy balance between lack of control and total control over yourself and others.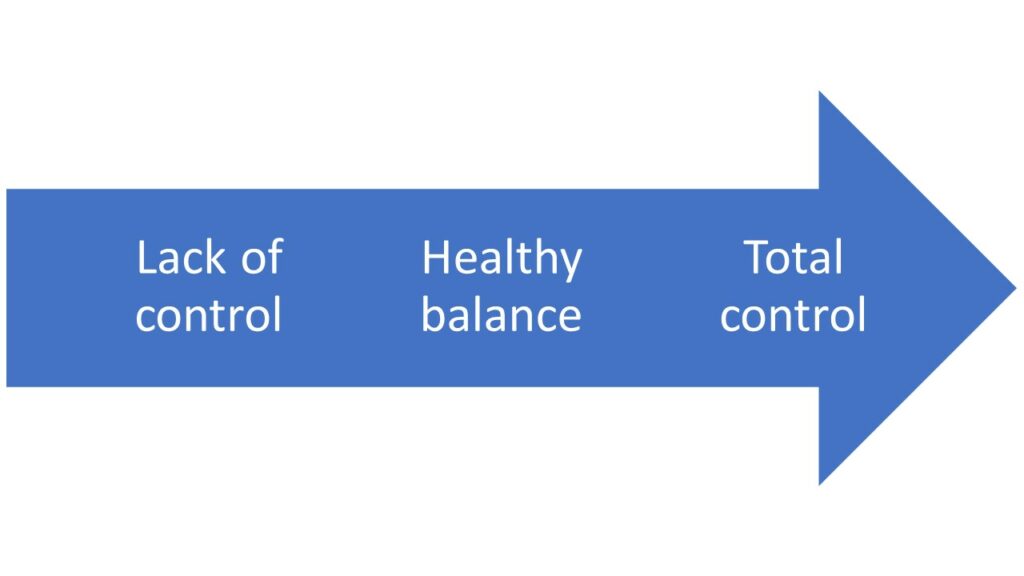 Taking the controlling personality test
Some people overly control themselves and others. Others have a good deal of control over their lives and control others less. Others overly control the people around them and lack control over their own life. The rest lack control over themselves and others. This controlling personality test will tell you what category you fall into.
This test consists of 20 items, with options ranging from Never to Always. The first 10 items assess you on personal control and the remaining on controlling others. The test typically takes less than 3 minutes to finish. We don't collect your personal information and don't store your results in our database. Only you can view your results.