It's crucial to understand emotional needs. As a matter of fact, we can't really understand many of our own emotions if we don't understand our emotional needs.
We all develop some specific emotional needs during childhood. Though we continue developing needs later on in life as we grow up, the needs we form during our early childhood represent our core needs.
These core needs are stronger and more deep-seated than the needs we develop later in life. When we grow up, we try our best to fulfill these needs.
For instance, the youngest child in a family usually gets the most attention from his parents and siblings. He gets used to this attention and consequently develops an emotional need to always be at the center of attention.
This is especially true for three or more siblings. When he grows up, he gets motivated to pursue any path that'll enable him to fulfil this need of attaining maximum attention.
One fact you need to understand about the subconscious mind is that it always tries to re-create the favorable childhood experiences and avoid situations similar to unfavorable experiences that happened in a person's childhood.
So, in the above example, the youngest child tries to re-create the experience of being in the center of attention when he grows up.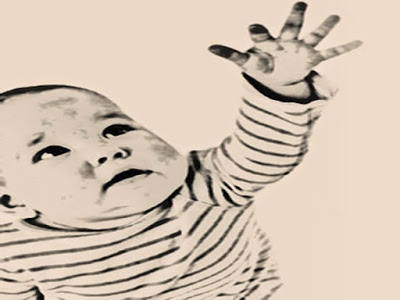 Different people develop different emotional needs. Just like some people want attention, others might want financial success, fame, spiritual growth, a feeling of being loved, lots of friends, a wonderful relationship, etc.
The key is to look within and find out what really makes you happy and not ask others what to do because their emotional needs differ from yours.
Why emotional needs matter
Emotional needs matter because if we fail to satisfy them, we become sad or may even end up depressed. On the other hand, if we do satisfy them, we become really happy.
Only by satisfying our own specific, most important emotional needs can we experience real happiness. Therefore, our happiness or unhappiness relies entirely on what kind of emotional needs we have.
Too many people give happiness advice to others that works for them without taking into consideration the basic fact that different people become happy for different reasons.
What makes person A happy won't necessarily make person B happy because person A might have completely different emotional needs than person A.
The thing is, even if you are not aware of your emotional needs, your subconscious mind is. Your subconscious mind is like a friend who cares about your well-being and wants you to stay happy.
If your subconscious mind realized that the actions that you're taking aren't going to satisfy your most important emotional needs, then it'll have to warn you that something's wrong and that you need to change direction.
It does this by sending you bad, painful feelings.
When you feel bad, your subconscious mind is motivating you to re-examine your current strategy to satisfy your needs.
If you ignore this warning and don't change your actions, then the bad feelings won't go away but will only increase in intensity, ultimately making you depressed.
This happens because your subconscious mind thinks that maybe by increasing the intensity of these bad feelings you might be forced to notice these warning signals and take appropriate actions.
Many people feel bad without knowing why, and these bad feelings usually keep increasing because they do not understand their emotional needs and they do totally irrelevant actions instead of doing the actions that may put them on the path of fulfilling their emotional needs.
For instance, if someone wants fame, then all actions except finding a way to become a celebrity will be irrelevant and therefore the subconscious mind won't withdraw the bad feelings that he experiences because of not being famous.
A real-life example
Let me narrate a real-life example that will make the concept of emotional needs super clear:
It happened two months back. The college in which I study is located about 20 km from the main city where I live, so we're required to board college buses for the long journey.
On my bus, there were two seniors who used to crack jokes, laugh loudly and pull one another's leg all the time. Obviously, these seniors grabbed all the attention in the bus since everyone loved their antics.
Not so my friend Samir (name changed) who got annoyed by them and used to tell me how stupid and idiotic they and their jokes were.
After those seniors graduated and left, our batch was the new senior batch on the bus (Samir was in my batch). Soon, I saw a radical shift in Samir's behaviour that amazed me. He started behaving in exactly the same way as those seniors did.
Cracking jokes, talking loudly, laughing, giving speeches- everything that he could do just to be in the centre of attention.
So what happened here?
Explanation of Samir's behaviour
I came to know that Samir was the youngest child of his parents. Since the youngest children usually develop the need for attention, Samir was subconsciously re-creating his favorable childhood experience to satisfy his emotional need to always be in the center of attention.
Initially, during the days of those fun-loving seniors, Samir wasn't able to satisfy this need. Since the seniors grabbed all the attention, he felt jealous of them and criticized them.
When we got down from the bus and walked toward the college I saw a sad, unsatisfied expression on his face. But when those seniors left, Samir's competition got eliminated. He finally got a chance to grab all the attention, and he did.
I had initially doubted my analysis because I knew how complex human behaviour can be and that I shouldn't be jumping to conclusions without considering all the variables involved.
But this doubt vanished when we got down from the bus and walked toward the college during those couple of days when Samir had successfully grabbed maximum attention.
During both these days, instead of a blank expression, Samir had a big smile on his face and told me (he repeated the exact same sentence both the times):
"Today, I really enjoyed a lot on the bus!"
I won't be surprised if, years later, I find him choosing a career path that enables him to be in the centre of attention such as a public speaker, actor, stage performer, singer, politician, magician, etc.
If he doesn't, chances are high that he may not find much fulfilment in his work.